Spendenmöglichkeit
The Relativity Community Stands With the People of Ukraine
Provide support to refugees in search of safety and shelter.
Informationen über diesen Spendenmöglichkeit
Update: Thanks to the generosity of the Relativity community, our team members around the globe, and investors, we have collectively been able to direct over $2.22MM to support Ukrainians impacted by this crisis. While the matching campaign has concluded, the needs in the region are ongoing and we appreciate your continued generosity.
We stand with the people of Ukraine and support those impacted by this devastating humanitarian crisis. Millions of displaced refugees are relocating to Poland, where Relativity has a significant presence. Learn more about how Relativity is supporing our team and community in Poland here.
Let's partner to make a difference.
We invite you to join us in addressing the immediate and long-term needs of the Ukrainian people. Relativity and its investors recently completed a $1 million matching campaign in support of Ukrainian refugees via the following organizations:
Direct Relief
Polish Humanitarian Action (via CAF America)
Razom
Please note that donations will be split evenly between the three named organizations.
Help us spread the word. We encourage individuals and organizations to share their participation within their networks and across social media channels.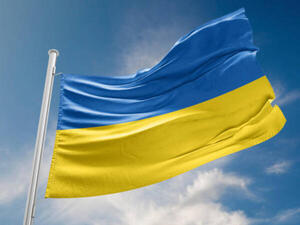 Wohltätige Zwecke in diesem Spendenmöglichkeit

New York, New York, 10003, United States

Santa Barbara, California, 93117, United States

Alexandria, Virginia, 22314-2856, United States
Wie Spenden funktionieren
Klicken Sie auf die Schaltfläche "Jetzt spenden", und legen Sie dann Ihren Spendenbetrag fest. Anschließend werden Sie an den Zahlungsdienstleister Ihrer Wahl weitergeleitet. Sobald Ihre Spende bearbeitet wurde, wird sie an den Wohltätigkeitsverband Ihrer Wahl weitergeleitet.
Brauchen Sie Hilfe?